Arsenal Transfer News: Coutinho Wanted In Loan Deal, Tierney Update, Khedira Update
Arsenal are apparently trying to sign Phillipe Coutinho on loan.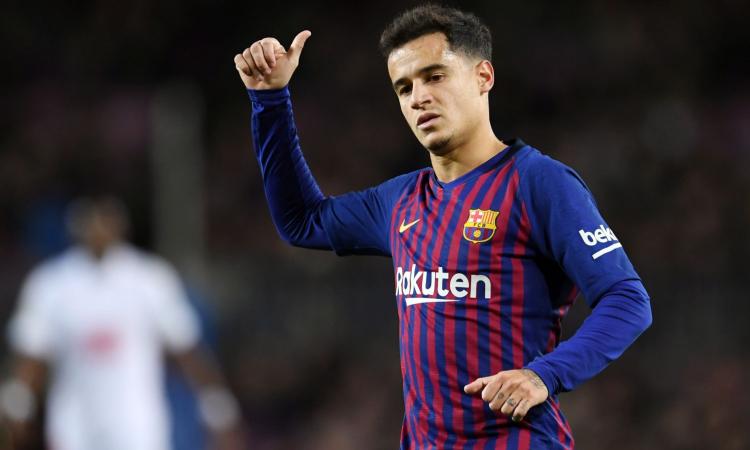 The Brazilian  looks set to leave the club this summer. The latest rumours suggest that he could be on the way back to the Premier League.
Arsenal are one of the clubs being linked with an interest in signing the 27-year-old on loan, with reports even suggesting that club officials seeing the game between the Barcelona and the Gunners on Sunday as the perfect chance to meet and discuss a possible transfer.
Coutinho shone in his previous spell in the Premier League with Liverpool, scoring 54 goals and providing 45 assists in 201 appearances in Red, form that earned him a big money move to Catalan giants Barcelona in January 2018.
Arsenal have already added in attacking areas recently, with the club record addition of Nicolas Pepe for £72m being confirmed on Thursday afternoon. The Gunners have also signed Real Madrid midfielder Dani Ceballos and Gabriel Martinelli.
This rumour has a VERY slim chance of happening as it is widely expected that Unai Emery will now look to strengthen his defence after incoming defender William Saliba was sent on loan to his former club Saint Etienne.
Kieran Tierney
Celtic manager Neil Lennon would not be surprised if Arsenal return with an improved offer for Kieran Tierney.
The Scottish champions have rejected two Arsenal bids for the left-back, who is close to a return to full training following pelvic problems and a double hernia operation.
"Normally these things tend to happen again so it wouldn't surprise me, put it that way," Lennon said. "That's not from personal knowledge of anything, that's just my own experience of things.
"We know the (Premier League transfer) window shuts on Thursday so if we are talking about Arsenal then they have five or six days to come back in with a revised offer.
"Apart from that we will continue on and get Kieran back with us and fit as quickly as possible because he is such an important player."
Lennon is braced for interest in other players ahead of the English deadline.
"I imagine there will be offers coming in," he said. "For certain individual players the asking price hasn't been met and the clubs know what the asking price is. Until that valuation is met we thankfully don't have a decision.
"But the closer it comes to the end of the window, and then something crops up, we are prepared for that aspect of it, but it's not welcome."
Lennon confirmed there would be no new additions at Celtic Park ahead of their third Champions League qualifier against Romanian club Cluj.
When asked if he was close to signing anyone ahead of Saturday's Ladbrokes Premiership opener against St Johnstone, Lennon said: "No, we will have a quiet weekend.
"At the minute we are content with what we've got and we will go into Saturday and Cluj with the squad we have."
Sami Khedira
Sami Khedira will reportedly try to cancel his contract with Juventus in order to facilitate a move to Arsenal to reports from Italy.
Arsenal were no sooner linked with a move for Sami Khedira when the player popped up in London for the Emirates Cup.
While many dismissed Khedira's appearance on Sunday as just someone coming to visit his good friend, Mesut Ozil, those same people chose to ignore the fact he was in the director's box, not Ozil's.
Regardless of what that meant, within 24 hours of the game there were reports that Arsenal had offered him a two-year contract worth €4m-a-year, some €2m less than he currently earns in Italy.
Now, there are claims he will terminate his contract with the Old Lady in order to facilitate a move to another club, perhaps one that has no money left to spend on players because they spent it all on Nicolas Pepe.
One thing is outstanding, TMW understand, and that is a severance payment Khedira feels he's owed before he can 'close with the London club'.
The 32-year-old only played 10 times last season in Serie A, largely due to injury, but Elneny only featured eight times for Arsenal in the Premier League. In fact, across all competitions they both played 17 games with the Egyptian just about shading things in terms of minutes with 1,013 to the German's 977.
There is no indication in reports at present just how Khedira will cancel his contract with Juventus but it seems they are keen to get him off their books.